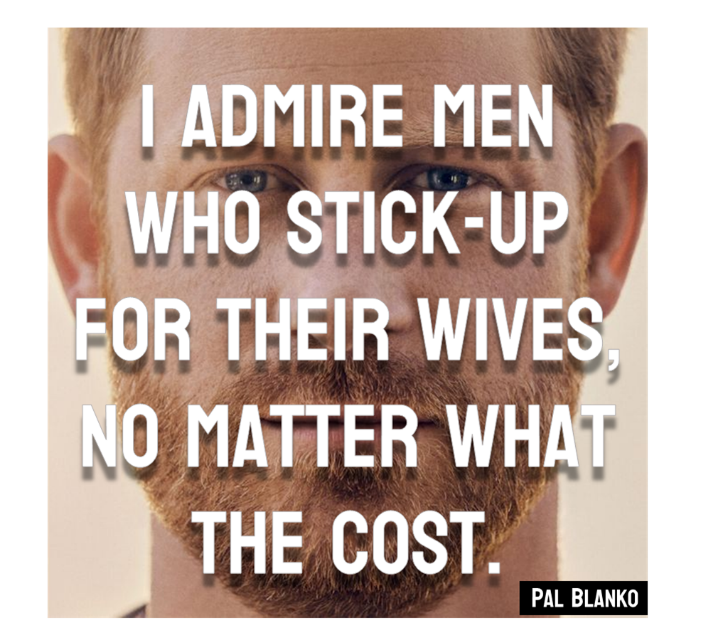 Blanko's take on Admiration, Prince Harry, and men who stand-up for their wives...
In a world of men, with insatiable ambition and questionable values, there is often a trail of broken marriages, shattered ex-wives and abandoned kids. Here's to the men who choose the other path. Here's to the men who protect others at great cost to themselves. These are the REAL men.
Harry has served his country and fought in war. In the course of battle, he has slain those who're allied to medieval notions that a woman's place is in the home, that girls should not be educated, and that a woman's testimony carries less worth than that of a man.
All war is senseless and all bloodshed is murder, but I can't help feeling that his experience under-fire in defense of principle, and his unwavering support to his Army family has served him in good stead, for the conflicts that he must now face with the British Tabloid Media.
He's taken a stand, and held true to time-honored principles, in order to forge a new path: away from his family's tragic past.
I salute him.
I salute what he is doing.
I salute what he stands for.
- Pal Blanko
ADVENTURE TRAVEL 

I

  STORIES